© Local AU Warehouse-Fast Shipping Within 3-7 Bussiness Days
© One Year Hassle-Free Warranty & 14-Day Return Service
© 100% Secure Checkout & Lifetime Customer Support
Ender 3 S1 3D Printer, Advanced 32 Bit Mute Mainboard
- Original Replacement Motherboard for Creality Ender 3 S1 3D Printer. 
- Super quiet by TMC2208 drivers. Firmware comes pre-installed, pre-configured for the Ender-3 S1, makes it totally plug & play. Less than 50db while printing. 
- Optimized Circuit: enabling thermal runaway protection to effectively solve heating problems. Could be used in combination with E/Z/Y/X drive axis.

Please Note: This Board is only compatible with Creality Ender 3 S1, not suit for ender 3/ender 3 pro/ender 3 v2/ender 5 pro.
Can it use on the Ender-3S1 Pro:    Yes, but you need to flash the Ender-3S1 Pro firmware before using.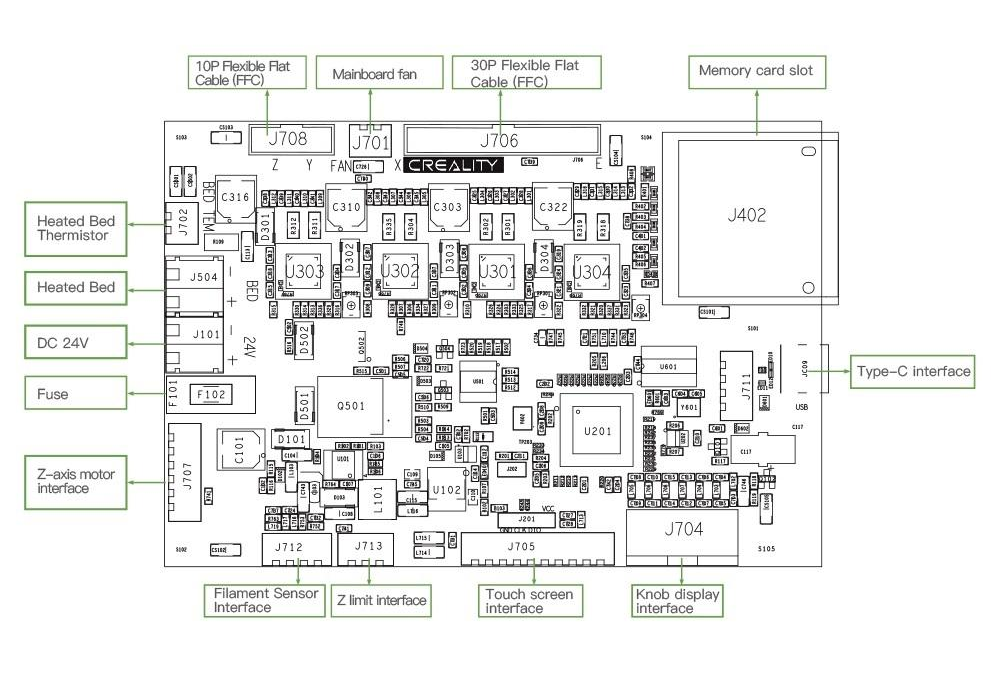 PDF & Files
 Ender-3 S1 Firmware: V1.0.5_CR Touch

Ender-3s1-hw24s1_301-sw-V1.0.5_C-CRTouch

  Dnowload
Top product
Creality continue to build guality products. Creality store Australia are excellent to deal with providing top service, efficient and rapid deliver of orders.