© Local AU Warehouse-Fast Shipping Within 3-7 Bussiness Days
© One Year Hassle-Free Warranty & 14-Day Return Service
© 100% Secure Checkout & Lifetime Customer Support

Creality Australia 3D PrintMill (CR-30) Belt 3D Printer Spec:
3DPrintMill is a feature of infinite-length printing and bulk printing, thereby time-saving in printing and cost-efficient. The special infinite-Z belt is the first Creality 3D printer to realize infinite build volume in the world.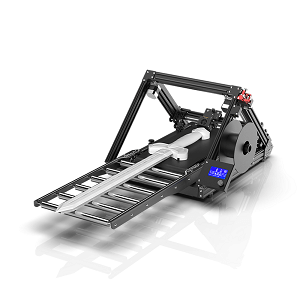 Infinite-Z-axis for Endless Printing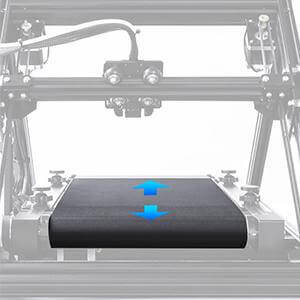 Wear-resistant Nylon Rolling conveyor belt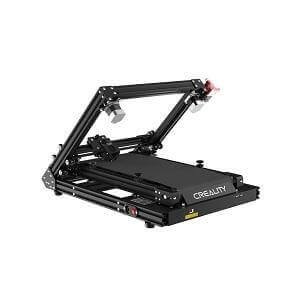 Core-XY Structure&45° Printing Angle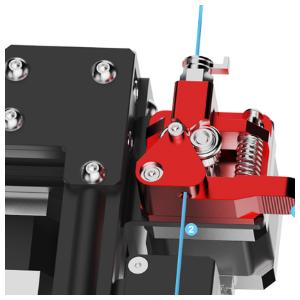 Dual gears metal extrusion mechanism
Exclusive Slice Software For CR-30
Infinite-Z-axis for Endless Printing: Equipped with the rolling conveyor belt, it realizes continuous printing. No worries to print the infinite length model. High productivity, time-saving, and cost-efficient (Print dimension: 200*170*∞mm) *A removable extension bracket is available for installing to prevent the model from falling during printing.
Stable CoreXY Structure: The stable and sturdy CoreXY precision structure with isosceles right triangle support gives you an extraordinary printing experience.
Nylon Conveyor Belt: Made of wear-resistant Nylon, the conveyor belt features excellent adhesion to the model. The printed model can fall off automatically as the belt rolls to the end, thus free your hand Strong adhesion| Hassle-free removal | Wear-resistant| Well-balanced conveyance *Easy to replace the conveyor belt.
Dual gears metal extrusion mechanism: High-quality dual gears metal extrusion, combined with the 45 degrees slanting nozzle realizing constant printing of >200 hours without pressure.
Unique 45° Printing Angle: The unique 45 ° angle design offsets the limitations of the vertical nozzle structure. Equipped with a high-performance nozzle kit, it achieves continuous printing along with the horizontal Z-axis.
Filament Breakage Detector: Whenever there is a possible accident like filament run-out or filament breakage, the smart sensor forces the machine to suspend printing. Printing will be automatically resumed after the new filament feed-in.
Ultra-silent Motherboard/Fans to Cool Down Ensure/Resume Printing. 
Creality 3DPrintMill (CR-30):  Unboxing, assembled, set up, and first print!
Video 1: How to assemble and set up
Video 2: Time Lapse of #3DPrintMill Printed 6-Meter Rod
Video 3: CR 30 leveling tutorial
Product Reviews and updated
Video 1: Naomi Wu's 3DPrintMill CR-30
Video 2: 3D Printing Nerd #3DPrintMill Update! Long Profiles Prints
Video 3: Maker's Muse Creality CR-30 Review: Long sword(Model Print)
Best Sellers
SPECIFICATIONS
 CR-30

MainboardFirmware, Troubleshooting

 Donwload

The company cannot supply you with a Tax invoice.
At first I thought that with an Australian store the purchase would be straight forward. Price and delivery was good. However when I asked for a Tax invoice for my purchase they could not supply one. A lot of communication back and forth and still no resolve. Don't buy directly from them.
I have heard good things about this seller and wanted to make sure I was ordering through a reputable source. Absolutely no regrets and would recommend them for anybody looking for a good deal on an inexpensive printer.
The community as well around this printer is very welcoming and helpful so if you're even slightly interested I would 100% recommend this 3d printer!
This printer fills a unique niche. If you have a reliable print and need a lot of them or have something that is less than 8 inches wide, but several feet long, this is your printer. It does things that a regular printer doesn't, like 90 degree overhangs, I ordered mine direct from Creality's site for full price. It arrived as expected and the components are good quality. Belt printing has a learning curve to get over. To solve adhesion issues, I had to slow my printing down to about 40mm/sec and print at 210/60 instead of 205/50 with the NAK3d profile as a baseline. The current print I'm doing has been running for 18 hours, but appears to be a success so far. I think I want a Voron for regular stuff as well as this.