© Local AU Warehouse-Fast Shipping Within 3-7 Bussiness Days
© One Year Hassle-Free Warranty & 14-Day Return Service
© 100% Secure Checkout & Lifetime Customer Support

An advantage of laser modules is that no firmware upgrade is necessary to run most of them. Typically, they can just clip magnetically to the tool head(attached with magnets). They run from the fan port on the machine and are usually quick to assemble.
This laser module has three strong disc magnets. Therefore, it is suitable for 3D printers that have iron nozzle cover, which includes but is not limited to Ender 3, Ender 3 Pro, Ender 3 V2, Ender 3 Max,Ender 5, etc.
Creality laser kit is only for engraving due to its 500-mW laser.
Wavelength: 445 nm (blue)
Power: 500 mv
Voltage: 12 V (DC)
Working current: 2,100 mA
Multi-aperture Diameter Available: 0.25mm,0.4mm*2,0.6mm,0.8mm
Application: includes but is not limited to Ender 3, Ender 3 Pro, Ender 3 V2, Ender 3 Max, Ender 5, etc.
Materials: wood, bamboo, leather goods, paper, etc
Warning:
- A Laser is capable of damaging your eyesight, skin, and other people.
- Please read and follow this guidebook carefully before using the laser kit.
- Eye protection is needed when you work with the laser kit.
- The magnets on the laser head are very strong but brittle.
- Laser engraving/cutting can cause smoke, depending on the workpiece, it is necessary to place your machine in a well-ventilated environment.
Laser Head Setup and Installation
Best Sellers
Specifications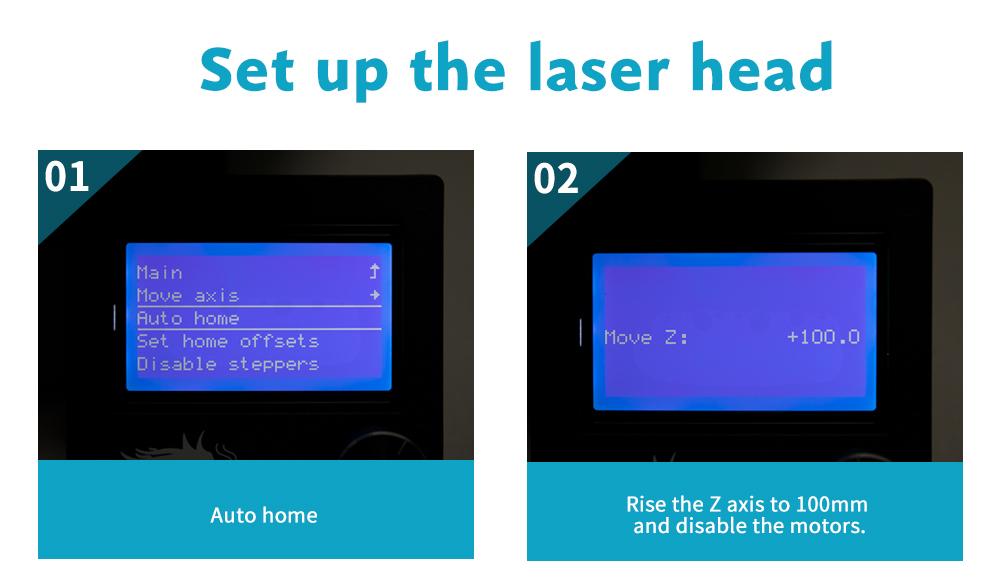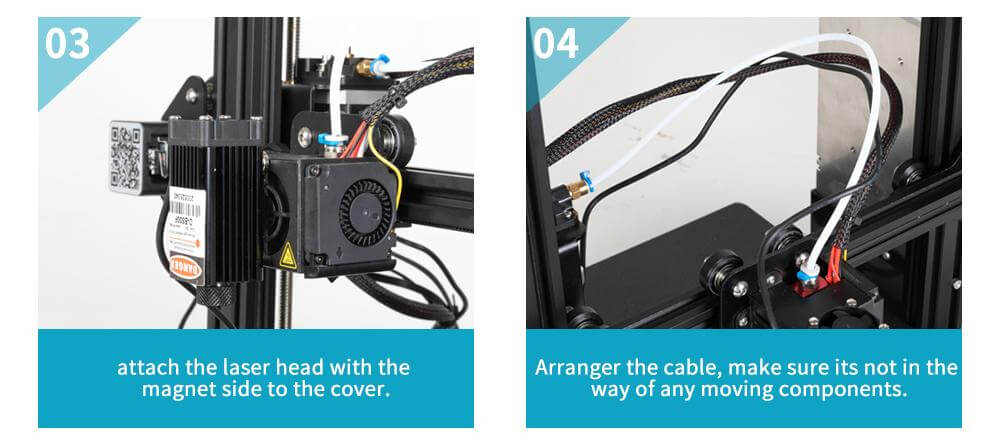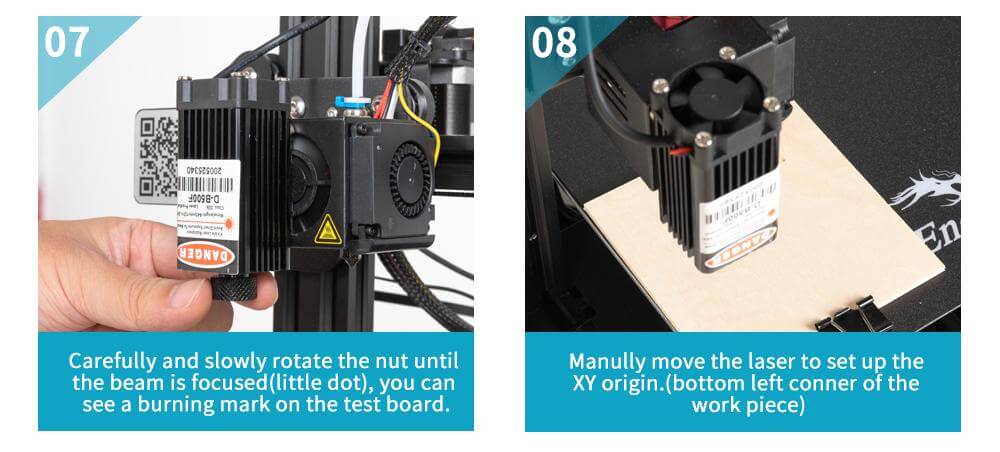 Ender 5 pro
Great little machine for my son and I to learn on especially as it's our first printer. My son being in year 7 has been introduced to 3d printing at school and enjoys it me on the other hand enjoy drawing especially when it's something that I need so I've been experimenting with some of my smaller files and have run them on the Ender 5 pro and have to say it's interesting. The printer itself has needed the bed to be straightened due to the bottom plate having a curve of around 1.95mm, sometimes the unit will reboot on its own accord, the extruder would stop feeding the filament halfway through a print through have resolved that issue so far. Overall very happy with the hole experience dealing with Creality was excellent.
How to install it @ Ender 3? Easy very easy !!! How it works? Very well !!! Best, take a look by your self. https://youtu.be/K7X78C0qoxc
How to install it @ Ender 3? Easy very easy !!! How it works? Very well !!! Best, take a look by your self. https://youtu.be/K7X78C0qoxc
A very nice laser, adjusted correctly it will give great results. I hear it at the end of the 5 plus, unfortunately the original cable for this is very tight. But this is probably due to the fact that it was not noticed. The magnets are unfortunately very weak. Part of it was that I had to dismantle the print head and heard a metal plate. The laser nun belongs very well here. Unfortunately there is no program to work properly that can hardly be used by the manufacturer. I would say that a bracket is included.
Only on my second day with the product so I can't speak to its long term durability yet but I'm having lots of fun so far. Great way to try your hand at laser engraving without investing in a more powerful designated laser machine. Took some time playing with the settings and focus to get consistent lines but once I got it down this little laser works amazing. This thing is bright, SERIOUSLY WEAR THE SAFETY GOGGLES ANY TIME THIS THING IS CONNECTED AND YOU ARE TURNING YOUR MACHINE ON. Eye damage is no joke. I'll be building an enclosure for mine with a protective viewing window and I'd encourage anyone else using this in an open environment to do the same. Overall I got what I expected and for the price I have zero complaints.