© Local AU Warehouse-Fast Shipping Within 3-7 Bussiness Days
© One Year Hassle-Free Warranty & 14-Day Return Service
© 100% Secure Checkout & Lifetime Customer Support
【Applicability and Compatibility】MK8 extruder nozzle fit for 3D printer. 
C
ompatible with 
Ender-3/Ender 3 Pro/Ender 5/Ender 5 Pro /Ender-5 Plus/Ender-6/ Ender-3 Max/Ender-3 V2 /CR-10/20 Pro.
Compatible with most of all 1.75mm PLA, ABS 3D printer.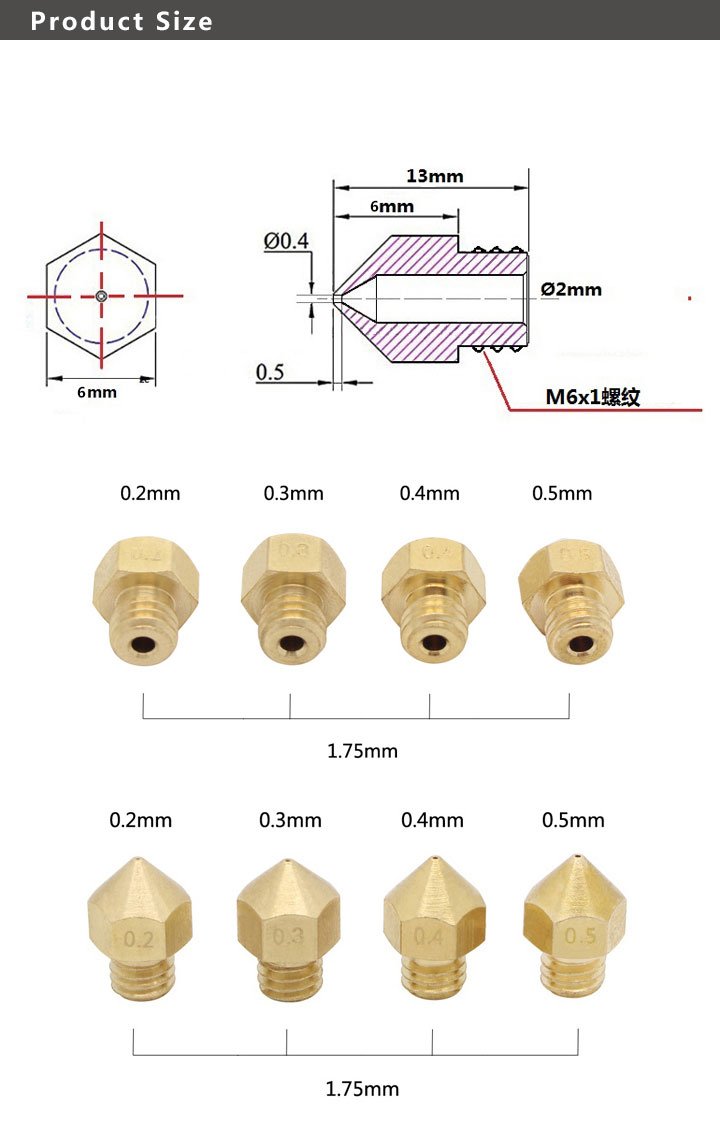 Best Sellers
Nozzle don't fit
Looks like these nozzle do not fit the CR10s Pro that I have. These have a much wider spaced thread than what the stock hot end on my machine has. I'm sure the Nozzles would be okay on the correct fitting. Maybe the thread size should be mentioned in the description.
Don't fit the CR10S Pro V2
So let me be a bit clear... the 3 stars is because they don't fit my printer .. yes if I was pointing fingers it would be at myself as if I was a bit more experienced I would have known this but first time printer first time mistakes. So 3 stars because I have no idea if they are any good I'd have to buy a new printer to know BUT they did turn up quickly so I got to find out how stupid I am in a really timely fashion :D